I love splash parks because I have children who don't swim yet.  Also, they guarantee a SOUND sleep for your little ones at the end of the day!!  These places are perfect. Kids of all ages and abilities can enjoy these places together.  I'm compiling a list for splash parks across Florida, courtesy of the North Florida Family Fun Guide and other places!  Not all of them are completely free, but they are well worth the nominal fee.
Highland Recreation Complex and Family Aquatic Center in Largo is  400 Highland Ave. NE, Largo.
Cypress Forest Park in Oldsmar  650 Pine Ave. N
Kate Jackson Park, 821 S Rome Ave. in Tampa
Curtis Hixon Waterfront Park has two interactive fountains, one on the east side of the park along Ashley Drive and the Mist Fountain on the west side the park along the Riverwalk
The Florida Aquarium in Tampa, *Not free at all, but sometimes they have Groupons or offer discounts if you have memberships to other museums.  It has a splash park inside, so bring your swim suits if you do happen to go.  Get your money's worth!*
The Campo Family YMCA in Valrico
Del Homes Park in St. Petersburg
WaterPlay at Zephyr Park, 38116 Fifth Ave. in Zephyrhills
New Port Richey Rec Center
Dr. P. Phillips Community Park – Splash Park – Orlando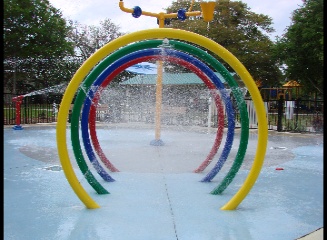 Splash Park – Ormond Beach 

Splash Park at Kidz Kampus – Jacksonville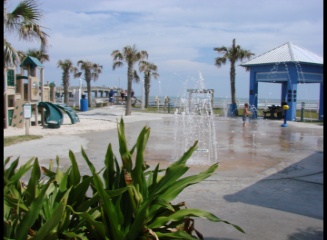 Splash Park at the Pier – St. Augustine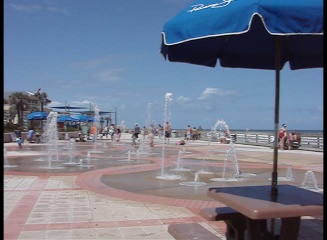 Sunsplash Park – Daytona Beach 
Splash Park at the Jacksonville Zoo 

Splash Park at the Brevard Zoo 

Splash Park at Trailblazer Park – Sanford 

Splash Park at Central Florida Zoo
#22 + Come from our fabulous readers:
Ballast Point Park at 5300 Interbay Blvd., Tampa!!  Thanks for letting us know!  Here's a YouTube about the park the city put out.
Morningside Park in Clearwater
Northshore Aquatic Center in St. Pete
Cotanchobee Fort Brooke Park in Tampa (I did not see the splash pad when there, but the article says it is.  I could have missed it.)
Child's Park Pool in St. Pete
Interactive fountain at Giddens Park in Tampa.

Ross Norton Recreation and Aquatic Complex in Clearwater.
Barnett Family Park in Lakeland.
Remember your sun protection!  Many of these places don't have a ton of shade, so protect yourself and your little one's skin.  Bring a chair for yourself too, that way you don't have to fight over seating or get stuck on a bench in the sun!
Please add more places in the comments section, if you know of any, or let us know of any dead links or other spray-ground insider tips! We know there are some in neighborhoods, but we left those off out of respect to the residents (they are their HOA fees after all–we shant intrude unless invited).  I will keep updating the list!!
Latest Addition: Tarpon Springs Splash Park is opening in July 2014!